FOR THE NOT-OVER-THE-70'S SET
"The Real Live Brady Bunch"
Kennedy Center Terrace Theater
Summer, 1993
Review by John F. Kelly
The Washington Post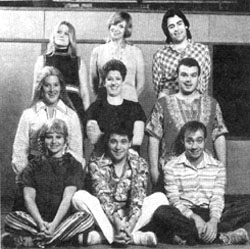 Ok, here's the pitch: "Partridgemania." No, not the Partridge Family but an incredible simulation. We get some kids to play Keith, Danny, Laurie, Tracy and that drummer guy - the light-haired one, not the dark-haired one. We find a woman in a wig to play Mom, set up the stage so it looks like a Sizzler steakhouse and have Reuben Kincaid standing at the back, arms crossed, nodding his head. It'll pack 'em in, I tell ya.
Huh? Never work? Well, Mr. Smartypants, how do you explain the success of "The Real Live Brady Bunch," actual episodes of that silly 70's sitcom performed by real actors? It's been playing to full houses in Chicago, New York, Los Angeles and San Francisco. Audience members sing along to the theme song, shout out lines and generally act as if they were gathered in their living rooms, eyes glued to the old Quasar.


But don't take my word for it. Here's Carrie B. Aizley, the actress who plays Jan (right-middle), on the rabid audience response, "It surprised me…'The Real Live Brady Bunch' is the only sitcom that people [only need to] remember one line from. It's like, if someone says, "Don't play ball in the house," you immediately know the episode. In today's sitcoms, 'The Cosby Show' or 'Roseanne' there aren't those one-liners that people recognize: 'Oh, my nose' or 'Marcia, Marcia, Marcia'. The people who come to the show are like serious Brady fans. It reminds me of the 'Rocky Horror Picture Show'."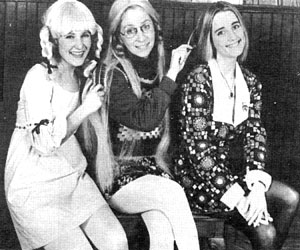 (Nora Laudani, Carrie B. Aizley & Kimmin O'Donnell)
Photo by Martha Swope Associates/Carol Rosegg
Of course, Aizley doesn't really play Jan. She plays Eve Plumb playing Jan. What a concept! "I thought [Jan] was the most troubled sister, the most neurotic," Aizley says of her character. "She never felt satisfied with anything…She was tired of being in Marcia's shadow. It was the middle child syndrome."
Still, Aizley says, "I would definitely be friends with Jan. I don't know about Marcia. I'd probably be friends with Peter and Bobby, too. They like to be mean and sarcastic."
Mean and sarcastic. That's what all those disposable-income disposing ex-70's kids are these days. That's why they love to dig up the corpses of their formative years, wallowing in bell-bottom and Paper Lace songs. I'm telling you, there's a mint to be made on this 70's nostalgia stuff!
Wait'll you hear my next idea: "The Real Live Courtship of Eddie's Father." Can't miss!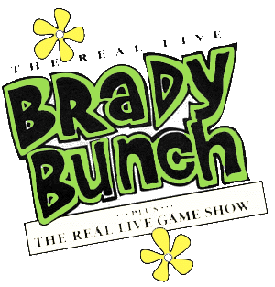 | | |
| --- | --- |
| | CAST & CREW |
| | THEATRE GUIDE |
| | HOME |