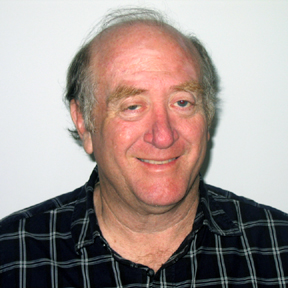 IN REVIEWING THE CAST LIST, I FOUND IT INTERESTING THAT BARBARA MALLORY IS PART OF THE CAST - SHE HAS A LONG HISTORY WITH THE BRADYS.

INDEED BARBARA HAS DONE LOTS OF BRADY STUFF...NAMELY THE LADY THAT HAD A BABY IN "A VERY BRADY CHRISTMAS" AND THEN ANOTHER BABY IN THE FIRST OF "THE BRADYS."


I ALSO NOTICED THAT ELLIOTT SCHWARTZ, IS PLAYING GREG, I HAD PREVIOUSLY HEARD HE WOULD BE PLAYING PETER.
ELLIOT SCHWARTZ...MY SON...WILL PLAY GREG. YOU'RE VERY THOROUGH. HE HAD BEEN SCHEDULED TO PLAY PETER, BUT CASTING CHANGES DURING THE REHEARSAL PROCESS SO HE MOVED TO GREG. ELLIOT IS GRADUATING HIGH SCHOOL THIS JUNE AND WILL BE STUDYING MUSICAL COMEDY AT UCLA IN THE FALL. HE'S PLAYED THE LEAD IN MANY OF HIS HIGH SCHOOL SHOWS. PROFESSIONALLY, HE HAS WON TWO VALLEY THEATRE LEAGUE AWARDS AND WAS IN "BRUCE ALMIGHTY" AND OTHER TV WORK AND COMMERCIALS. FROM NOW ON, HE'S DECIDED TO CALL HIMSELF "ELLIOT KEVIN SCHWARTZ."



ARE THERE ANY IMMEDIATE PLANS TO TAKE THE SHOW ON THE ROAD - I KNOW THE FANS ARE ANXIOUS TO SEE THE NEW SHOW?
THIS RUN AT THEATRE WEST IS A WORKSHOP PRODUCTION, AND WE'LL SEE HOW WELL IT PLAYS. THERE ARE OTHER OFFERS ALREADY, BUT WE'RE TAKING THIS ONE STEP AT A TIME. AS YOU KNOW, WE HAVE DONE "GILLIGAN'S ISLAND: THE MUSICAL" FOR YEARS, AND WE ARE JUST NOW BEGINNING A NATIONAL TOUR TO START IN JANUARY 2009...AFTER LOTS OF REWORKING.

ONE NOTE FOR ANYONE PLANNING TO COME SEE THE SHOW: THIS PLAY IS A SATIRE AND HAS THE SAME TONE AS THE MOVIES. HOPE AND LAURENCE DID A WONDERFUL JOB WITH THE SONGS AND IT'S PRETTY FUNNY. WE INVITE EVERYONE TO COME "GET BUNCHED."

THANKS FOR ALL YOUR SUPPORT AND KEEPING ALL THE BRADY FANS INFORMED. LLOYD