JOHN ROBERT (REED) RIETZ
(Michael "Mike" Paul (Thomas) Brady

Born: October 19, 1932
Died: May 12, 1992


Robert Reed was born John Robert Rietz in Highland Park, Illinois, on October 19, 1932. When Robert was six his family moved to Muskogee, Oklahoma. Robert and his family were solid Midwesterners, raising cattle and turkeys. Robert had many hobbies in highschool, he played on a basketball team, he was on a debating program, but his favorite was the drama club. At age seventeen while still attending Central High School in Muskogee he was writing and producing for local radio stations KMUS and KBX, and even worked as an announcer.
Upon graduation Robert enrolled at Northwestern University as a drama major. He continued his studies at the Royal Academy of Dramatic Arts in London, taking his new wife, fellow Northwestern student Marilyn Rosenberg, with him. Marilyn also attended Northwestern and like Reed was a drama major too. Although his marriage only lasted two years, they had one daughter together, Karen.
When Robert returned to the United States, he joined an off-Broadway company called The Shakespearewrights, playing leading roles in "Romeo and Juliet" and "A Midsummer Nights Dream." In 1956 he became a member of Chicago's Studebaker Theater, where he met E.G. Marshall.
Robert relocated to Hollywood and appeared in many TV shows like "The Lawman," "The Danny Thomas Show," and "Men Into Space." The turning point for Robert came in 1959 when he played an attorney on "Father Knows Best.," and "The Imposter," where he played a young lawyer. His scene lasted only about a minute, but it was an important minute. This led directly to the Emmy-winning "The Defenders." Robert also appeared on Broadway in Neil Simon's "Barefoot In The Park," replacing Robert Redford, and in the original company of Richard Rodgers's "Avanti!"
As part of Paramount's stable of contract players, Robert tested for three pilots, and was ultimately cast as Mike Brady in "The Brady Bunch," a part he was unenthusiastic about. He was a method actor, a dramatic actor, not suited for the "gags and gimmicks" of "The Brady Bunch," as he once said. However, he did like his fellow actors enough to take them on a all-expense paid trip to London aboard the QE2 during the show's heyday.
Concurrent with "The Brady Bunch," Robert had a recurring role as Lieutenant Adam Tobias in "Mannix". Robert continued his theatre work and continued to do well. He's appeared in an endless string of TV movies and mini-series, and he earned three Emmy nominations from 1975-77 twice for Outstanding Single Performance by an Actor in a Drama or Comedy and once for Outstanding Supporting Actor in a Drama Series. Robert also later taught a course in Shakespearean acting at UCLA toward the end of his life.
On the evening of May 12, 1992 Robert Reed died in Pasadena, California. Like a real son Barry Williams (Greg Brady) helped in the arrangements for Reed's service. The cast of the Brady Bunch best remembers Robert Reed as a kind and generous human being.
(Source of Information: Growing Up Brady, The Brady Bunch Book and Brady Mania) The above biography was written by Lennon Parker.



---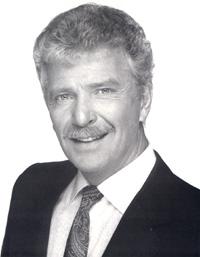 | | |
| --- | --- |
| | OTHER CREDITS |
| | TV LISTINGS |
| | CAST AREA |
| | HOME |