EVE PLUMB
(Jan Martin Brady Covington)

Born April 29, 1958


The name 'Martin' is Jan's biological father's last name referenced in 'The Honeymoon' episode.

The name 'Covington' comes from her marriage to Phillip Covington III in 'The Brady Brides and later reunions shows.

Eve appeared as 'Jan' in all original casted Brady related series and movies with the exception of 'The Brady Variety Hour' in 1977. She was replaced by Geri Reischl.



Other Lifetime Credits
(Brady credits not included)

Films
Force of Evil (1977)
I'm Gonna Git You, Sucka (1988)
And God Spoke (1994)
Nowhere (1997)
Kill the Man (1999)
Man Fast (2001)
Blue Ruin (2013)

Theater
Slumber Party
Your Very Own TV Show
South Pacific - Bucks County Playhouse (1991)
The Real Live Brady Bunch - Annoyance Theatre (1991)
Charles Manson: The Musical
Miss Abigail's Guide to Dating, Mating & Marriage (2011)
Unbroken Circle (2013)

Telefilms, Specials and Series
The Barbara Rush Show - pilot (1965)
Adam 12 - 'I Feel Like a Fool Malloy' (1968)
In Name Only - telefilm (1969)
The House on Greenapple Road - telefilm (1970)
Dawn: Portrait of a Teenage Runaway - telefilm (1976)
Alexander: The Other Side of Dawn - telefilm (1977)
Telethon - telefilm (1977)
Breast Men (1977) - telefilm
Little Women - telefilm (1978)
Little Women - series (1979)
Secrets of Three Hungry Wives - telefilm (1978)
The Night the Bridge Fell Down - telefilm (1983)
Yesterday Today - pilot (1992)
Salute to the 70's - special (1993)
Fudge - series (1995)
Breast Man - telefilm (1997)
The Sisters Plotz (2013-2014)
The Pox Show (2012)
Guest Starring Roles
The Smothers Brothers Show - 'Twas the Week Before Christmas'
The Big Valley - 'Hide the Children', 'Brother Love', 'Explosion' (1967)
The Virginian - 'Small Taste of Justice'(1967)
It Takes a Thief - 'The Radomir Miniature' (1968)
Lassie - 'Miracle of the Dove' (1967)
Family Affair - 'Christmas Came a Little Early' (1968)
Mannix - 'Edge of the Knife' (1968)
Gunsmoke - 'Gold Town' (1969)
Adam 12
Lancer - 'The Heart of Pony Alice'
Here's Lucy - 'Lucy and Donny Osmond' (1972)
ABC Afterschool Special - 'Sara's Summer of the Swans'
Tales of the Unexpected - 'The Force of Evil' (1977)
New Adventures of Wonder Woman - 'The Pied Piper' (1977)
Insight - 'Is Anybody Listening?'
The Love Boat - 'Gopher the Rebel', 'Honeymoon Pressure', 'Command Performance'
Greatest Heroes of the Bible - 'The Story of Noah' (1980)
Fantasy Island - 'Seance', 'Swimmer', 'Elizabeth's Baby' (1981)
One Day at a Time
The Facts of Life -'Best Sisters' (1979)
Masquerade - 'Spying Down to Mexico'
Murder, She Wrote - 'Jessica Behind Bars'
Super Mario Bros. Super Show! - "Pizza Crush" (1989)
Lois & Clark - 'Illusions of Grandeur' (1994)
Instant Comedy with the Groundlings (1998)
Kenan & Kel - 'Chicago Witch Trials' (1998)
The 70's Show - 'Keg' (1998)
Weakest Link (2001)
All My Children (2003)
Days of Our Lives (2008)
Law & Order SVU - 'Monster's Legacy' (2013) Army Wives - 'Damaged' (2013)


---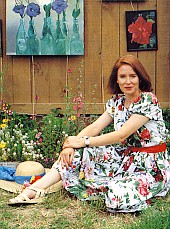 | | |
| --- | --- |
| | TV LISTINGS |
| | CAST AREA |
| | HOME |